Replacement Hyundai TPMS Sensors
Multi-Protocol TPMS Sensors
These sensors are direct replacements for the original parts, except that one sensor contains "many protocols." In other words, fewer part numbers cover a wide range of OE part numbers. New OE part numbers can either be a revision in application coverage, or sometimes a new part release.
How Bartec Tools work with Hyundai Multi-Protocol TPMS Sensors
Multi-protocol sensors present a unique challenge. The TPMS tool must be able to decode the correct information from the many protocols being transmitted. Once fitted, use a Tech600Pro tool to properly complete the RELEARN step. Re-set the system, check sensor communication, and have the confidence of a job done right!
Programmable TPMS Sensors
These sensors require programming [usually with a programmer or TPMS Tools] before installation. Programmable sensors typically have fewer part numbers and cover a wide range of OE part numbers. Because they are programmable, they tend to offer latest coverage without part number supersession.
How Bartec Tools work with Hyundai Programmable TPMS Sensors
Bartec TPMS Tools can program the most popular of aftermarket replacement sensors! Using the same tool that performs, Test Before Touch, DTC's reads and the all-important relearn step, the technician can feel confident that the part is accurately configured for the vehicle being worked on. Only Bartec has bundled all of the TPMS service steps into easy to use service tools, making sensor programming easy and fast, and vehicle repair accurate and affordable!
Rite-Sensor® TPM Sensor Features
Only Rite-Sensor® features Rite-Sync® Technology!
Configures in less than 3 seconds
Programs & Updates in less than 10 seconds
Dual Frequency [315 MHz and 433 MHz]
97%, Single SKU Application Coverage
Comes with BOTH Rubber and Clamp In Valve Stem
Programs with Bartec TPMS Tools
Programs in free space or assembled in the wheel
Programming process is directed by the tool
Complete offering including replacement valves and service kits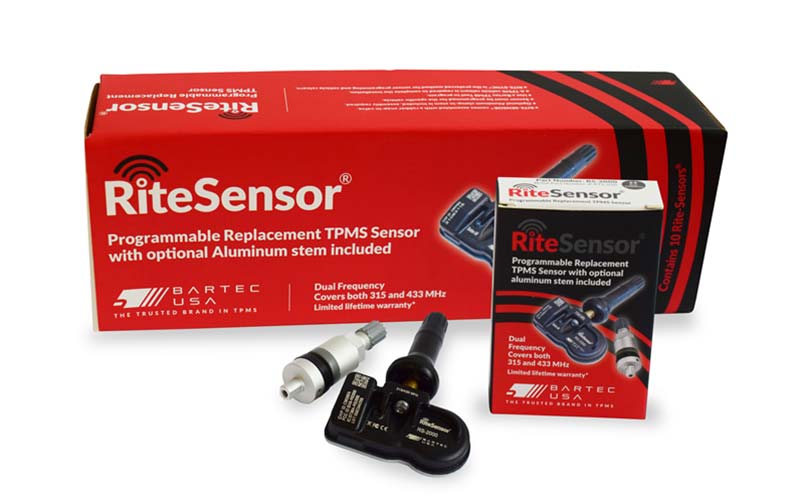 Please browse our website for more information about Bartec USA LLC and our range of Hyundai TPMS Tools and our professional Hyundai Tire Pressure Monitoring System support, then call toll free 855 877 9732 and speak to one of our team or e-mail us at sales@bartecusa.com.